RUBBER RECORDS is a new record company based entirely in Newcastle. The label was launched in October 1971 with a sampler 'Take off your Head and Listen' containing a variety of north-east contemporary and traditional folk artists, e.g. Lindisfarne (then Alan Hull and Brethren), JSD Band and others.

The sampler is now followed by the release of three LPs by The Callies, Pete Scott and Tony Capstick with Hedgehog Pie. A series of promotional concerts was arranged to coincide with this - the Newcastle date was March 17, 10.45pm in the University Theatre, and the capacity audience obviously enjoyed the concert.

Everyone got a yellow 'Rubber Records' promotion handout, and Andy Andrews, the compere, who also records with them, wore a white 'Rubber Records' T-shirt under his pretty orange boiler suit.

Andy Andrews fits his description as an amiable idiot from Bolton - jumping about the stage - telling funny stories about late-night buses, telephone boxes and policemen, maniacal laughter and strobe in the title song of his LP 'Dracula has Risen from the Grave' - a spine chilling cross between Tommy Cooper and the Bonzo Dog Band.

The Callies on first (now with a female singer) sang some of their own music and a broad range of traditional and contemporary folk. Starting as a beat group in the sixties they've moved through various styles into folk music in the last few years. Mitch, the main singer, puts everything into it - amazing to watch - and their last song 'somebody Depends on Me' was really very strong playing with beautiful harmonies.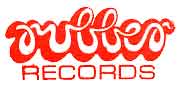 Pete Scott, now playing further out than ever around the country, touring, appearing with big names, and still playing folk clubs. A lot of people round Tyneside have seen him and he's acquiring quite a following, playing all his own work. He sings one line about wanting to be a star. It seems stardom could come his way now, if he wants it. Rubber's handouts revel in his sensitivity and pathos. On stage his mood filled the songs, and judging from the audience's applause there's no doubt he's a good singer / writer with a style attractive to a growing number of people.
The last act, Tony Capstick - mainly a traditional folk singer - appeared traditionally bevvied and backed by Hedgehog Pie with a crate of beer. Tony Capstick has years of folk club experience, Hedgehog Pie have a great instrumented line-up. His voice, their whistle, acoustic bass, acoustic lead, violin and mandolin produced a well worked out sound. They immediately reached the audience with their brand of entertaining and skilful songs. They played a surprising range from 'Rambling Royal', lively instruments, to Dylan's To Romona'.
The act was almost cut short through running behind schedule though ... although the organisers and anxious management still rushed around, Tony Capstick and Hedgehog Pie kept playing through orders to extinguish fags, take beer off the stage and finished the concert around two in the morning with all of them screaming 'Johnny B Goode'.
The theatre was full. I enjoyed the concert, everyone else seemed to feel they'd had a really good money's worth, and it showed that Rubber have some good musicians recording with them.
Now the rubber label is here local artists have the opportunity of recording on their own doorstep, without the complications of doing everything through London, in a friendlier environment, and with national promotion and distribution handled through Transatlantic. Rubber Records also run 'Rubber Artists', their own management agency for the "usual 10%".
Rupert Bear